Opening & Keynote Session
Conference Chair Prof. Weihao Hu, University of Electronic Science and Technology of China, China hosted the morning keynote session, Prof. Zhe Chen, Aalborg University, Denmark welcomed all participants online. This year, we have invited Prof. Mariusz Malinowski, Warsaw University of Technology, Poland; Prof. Tobias Geyer, ABB System Drives, Switzerland; and Prof. Amjad Anvari-Moghaddam, Aalborg University, Denmark to share their latest research outcomes at PSET 2023.
PSET 2022 proceedings included in IEEE Xplore (ISBN: 978-1-6654-8915-7), and indexed by Ei & Scopus successfully.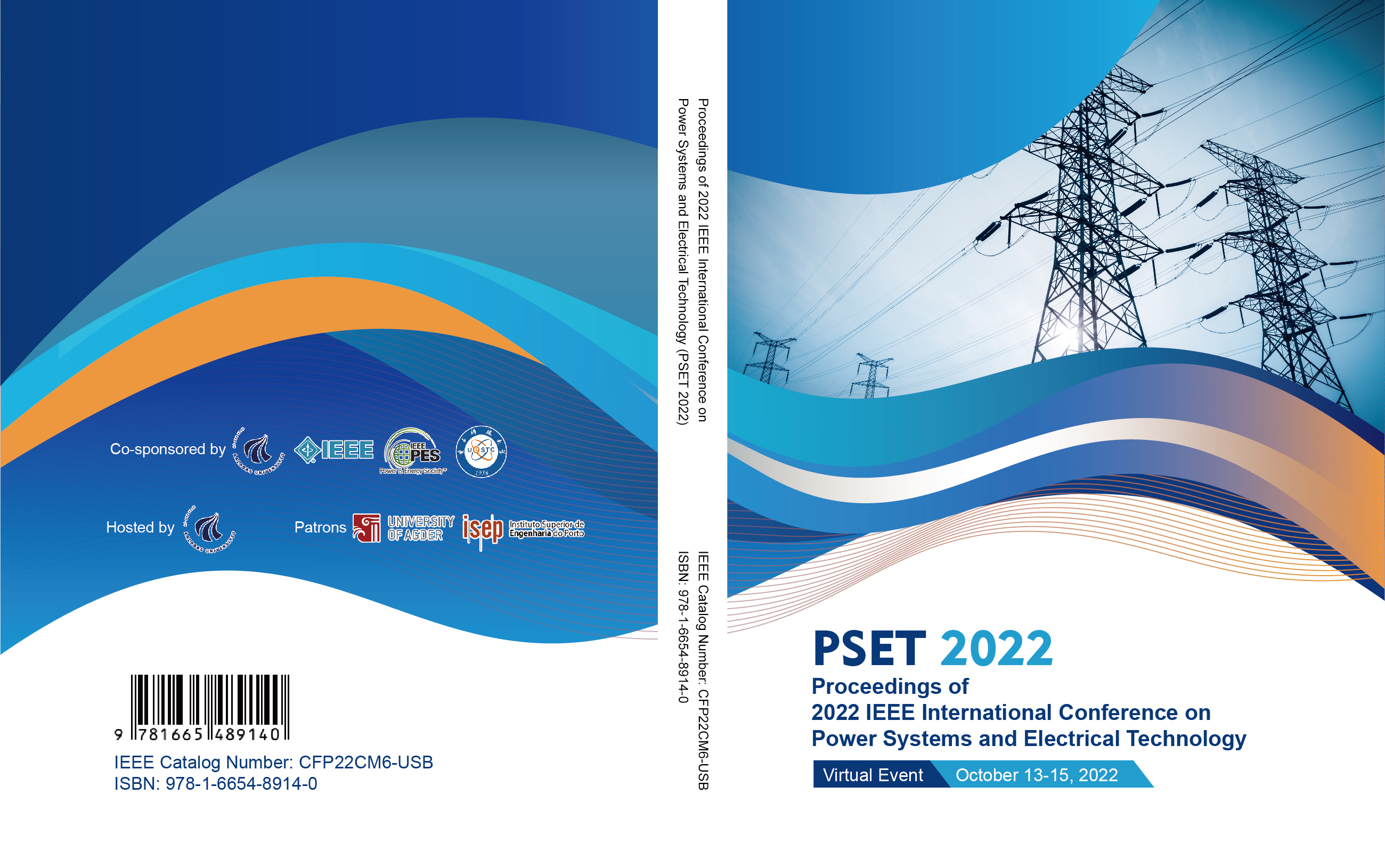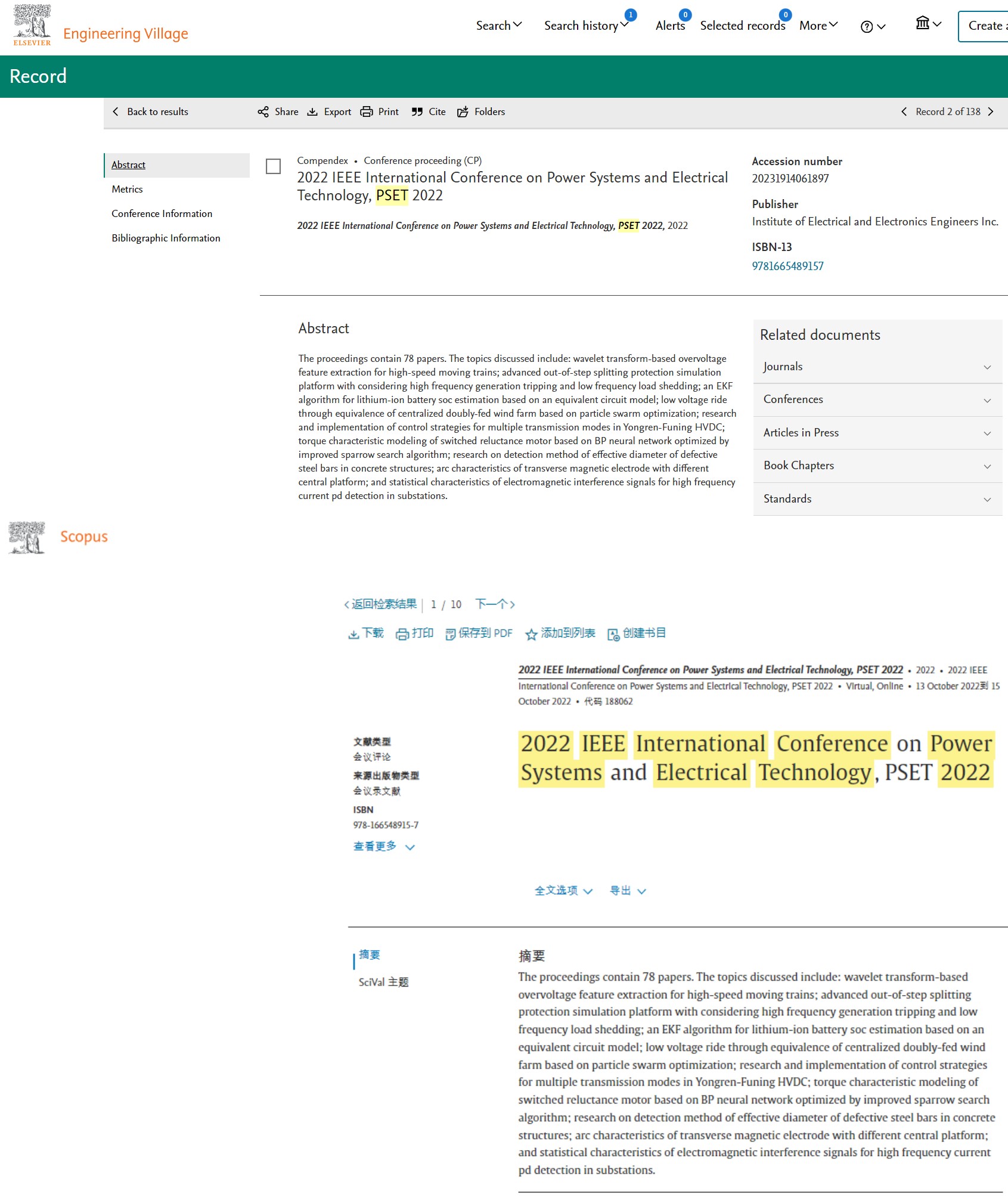 Group Photo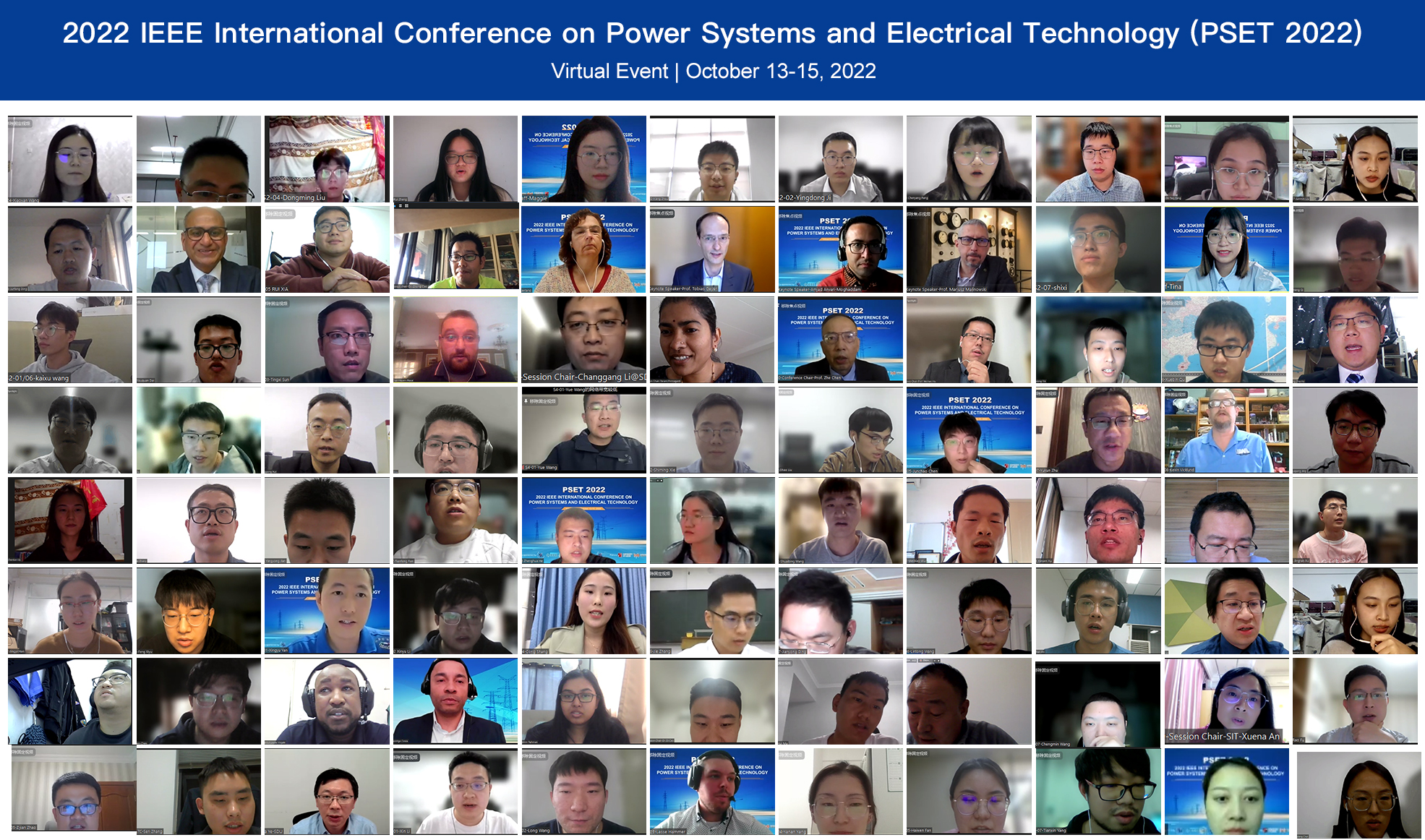 This year, PSET2022 is highlighted with the following session topics:
• Electromagnetic Theory and Technology; • Electronic Device and Characteristic Analysis; • Electric Design and Control; • Power Distribution Network and Power Distribution System; • Circuit System and Voltage Control; • Smart Electrical Equipment and Reliability Assessment; • Data Security and Modeling in the Power System; • Intelligent Power Plant Operation and Power Supply System; • Power System and Comprehensive Energy System; • Dynamic Security and Stability of Renewable Power Generation Predominated Power Systems